Its Benefits & How To Make Your Own Right At Home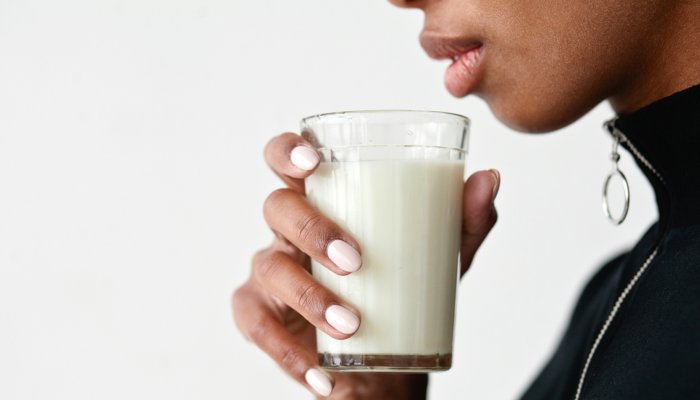 Hemp milk is made from the seeds of the hemp plant, which you might be familiar with from sprinkling them on your yogurt and salads or stirring into your overnight oats. The milk made from these delicate, white seeds is a great source of minerals, healthy fats, and plant protein. In fact, according to Nour Zibdeh, MS, RDN, CLT, hemp milk has even more protein than other common plant-based milks. "A cup of hemp milk contains 3 to 4 grams of protein, which is higher than almond or coconut milks," she explained.
Hemp seeds are also a great source of minerals like phosphorus, potassium, sodium, magnesium, sulfur, calcium, iron, and zinc, so you're a little closer to your recommended intake of each of those minerals by consuming hemp milk on the reg.