Curry Chicken Lettuce Cups Recipe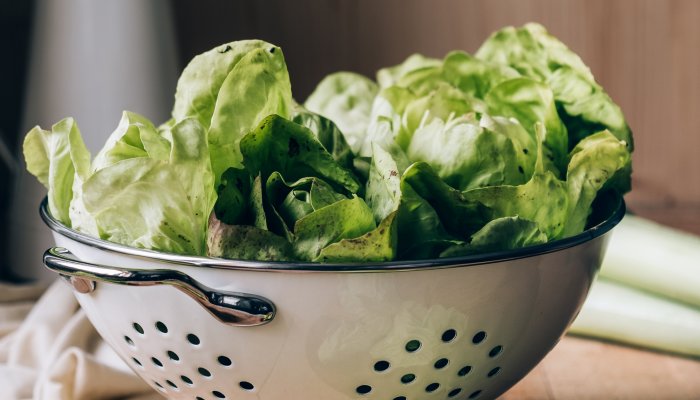 We're all about healthy, delicious meals that can be made in no time and with little mess. As a nutrition consultant, mother, blogger, and cookbook author, Cassy Joy Garcia is no stranger to having to juggle multiple things at once while putting healthy food on the table.
These curry chicken lettuce cups from her new cookbook, Cook Once, Eat All Week are the perfect option as they can be made in under 15 minutes and are high in protein, good fats, and immune-boosting ingredients. You'll enjoy a blend of aromatic spices including curry and ginger and refreshing hints of lime juice, red peppers, and fresh cilantro rolled into a crunchy lettuce cup.
Garcia loves these lettuce cups because the protein and veggies can be used in other easy dishes including stir fries, and omelets later in the week. This way you can save the need to grocery shop for every meal, and you'll spend less time prepping ingredients in the kitchen. These lettuce cups are sure to be a hit with everyone around the table, and we hope it'll free up some of your time in the kitchen so you can spend more time enjoying.